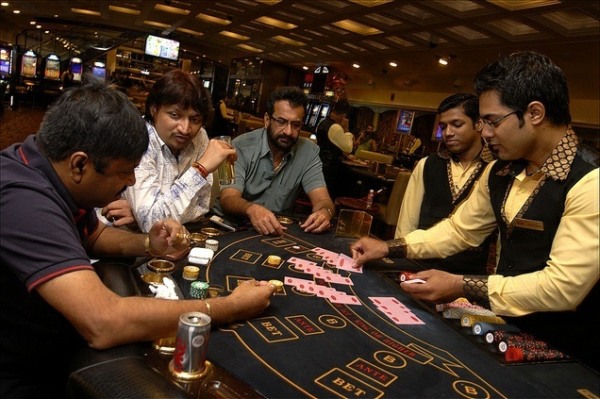 It is very hard for the lovers of gambling to get rid of thrill and horror of the activity. A lot number of people love to take risks and they try their luck into the activity, scenes are no different in India. Gambling is highly prohibited activity in India, but Goa is the place where it is legal. Therefore, most of the fancy casinos in India are located in Goa. Other than Goa, Sikkim, Daman and Diu also has much to offer to the residents of state.
Although, Indian state is not in favor of gambling, hence there are very few casinos in India. But Casinos in Goa have been known for contributing huge amount to the state. There are various online casino India holds, but in this section we are going to place emphasis mainly on land-casinos located in India. Here are few of the land-based casinos in India which are renowned to most of the punters due to their distinctiveness.
Deltin Royale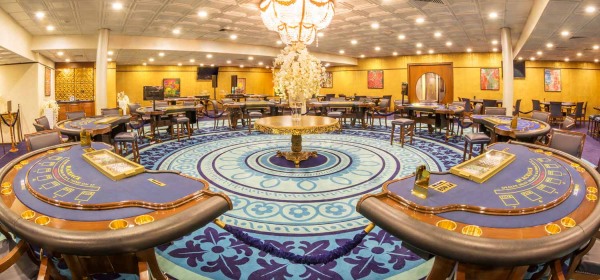 Deltin Royale is one of the largest casinos in India renowned for its luxuries. Deltin Royale is situated in Goa and claims to give its visitors and thrilling and luxurious experience. Punters who visit this casino can enjoy unparalleled experience of opulence along with the live musical performances, delicious foods from multi-cuisine restaurants and dances from experienced dancers of globe.
Best thing about this casino is that it is beautifully established on a boat in river Mondovi in Goa. Visitors can play their favorite games including casino war, Money wheel, Mini Flush, American Roulette, Pai-Gow, Baccarat and many others.
Casino Mahjong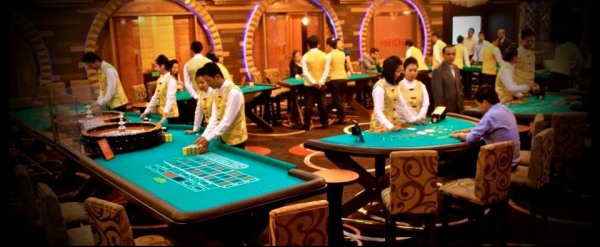 When it comes to uniqueness, fun and joy, Casino Mahjong is another name which booms into the mind of many punters. The excitement and entertainment of punters is irreplaceable at Casino Mahjong. This Casino is one of the well-known casinos in Sikkim located at the Mayfair Spa Resorts Gangtok. It's one of its own kinds of casino which serves mouth watering food and variety of beverages. Worth thing to mention about this casino is that it remains open 24/7. Russian Poker and Marriage are the rare games which can be played in Casino Mahjong. This casino is a distinctive one with 15 table games and variety of gaming machines. Fun never ends in Casino Mahjong as visitors can experience glamorous ambience with most thrilling experience. This is indeed a must-to-go place as its play area is extended over 7000 square foot.
Casino Carnival
Casino Carnival is amazing, it's beautiful and its luxurious. As the very name of the casino indicates, that it must be situated somewhere at beautiful view. Casino Carnival is beautifully built at the Marriot Resort and Spa, the city of Panjim. This casino was built back in 2001 in a mighty room in the hotel.
It is the decent onshore casino with various tables featuring games such as blackjack, Craps, Roulette, 3-card poker, Baccarat and many others. Casino Carnival offers unlimited beverages, snacks and various delicious foods. Best thing about this casino is that it's highly economical and is worth to visit for the residents of Panjim and gaming enthusiasts.
Crown Casino
It is one of the emerging names in the world of casinos. Crown Casino is located in Goa and is present on the first floor of the Crown Hotel. There are many attractions associated with this casino, one of which is its beautiful interior. The walls of Crown Casino are made up of glass walls which give a ravishing view of the Mondovi River while playing games.
The casino is equipped with variety of slot machines and visitors can play Blackjack, 3 Card Poker, Wheel of Fortune, Electronic Roulette, Ultimate TexasHold'em and many others. Unforgettable gaming experience associated with the casino doubles its fun. Worth to mention thing is that Crown Casino offers wide variety of foods prepared by professional chefs. Not only this but punters can rejoice their stay at casino by getting relaxing massage at the Divine Spa.
Also, the expert swimming coach of Crown Hotel remains available to punters from whom punters can learn swimming moves during their leisure time. Whether you want to play with friends or family, try your luck onboard with best casino in the town!
Casino Palms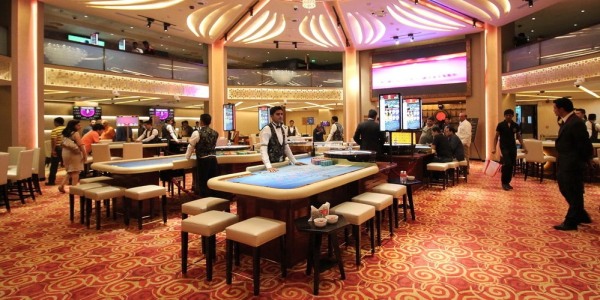 Casino Palms is said to be one of most relaxing and mind-blowing casinos situated in Goa. Casino is a one stop place; by staying here you can give whole pack of excitement. Casino Palms is a casino of ravishing La Calypso Hotel. If you are thinking to visit Goa, then make sure to stay at Casino Palms as it ensures to provide quality-time to its visitors who are gaming enthusiasts.
This casino is associated with a beautiful beach where visitors can relax and for gaming they can avail services of the casino. This casino offers variety of games including mini-flush, black jack, roulette, baccarat, machine poker and many others. Not only this but visitors can get pampered by availing the services of its spa. Many other endearing experiences include the multi-cuisine restaurant which offers variety of dishes.
Casino Pride
Casino Pride holds second place in the best premium floating casinos in Panjim. Casino Pride is located offshore in Mandovi River and is known for its beauty and mind-blowing view. Casino Pride does not stand along but it serves along with another part which is Pride 2.
This casino is the soul warming place for any gamer. It hovers on the waters of Mandovi River whose interior is enriched with gold embellishment. Punters can enjoy gaming night with their best buddies in the presence of great ambiance. Casino Pride is indeed the best place where good time rolls. Best thing about this casino is that it can compensate over 500 visitors at a time.
Worth thing to mention over here about the casino is that it provides entertainment for the visitors of all age groups and is well-equipped with large variety of machines. There is a play room for kids where they can enjoy playing their favorite latest electronic games and gizmos. Give it a try!