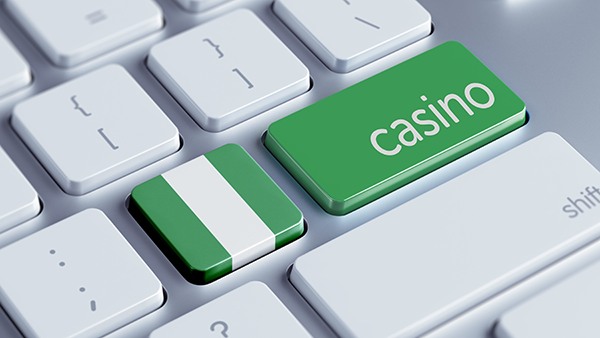 Nigeria is typically known for having the biggest economy in Africa as well as being the 8th biggest exporter and 12th biggest producer of petroleum in the world. The country is also pretty known for its gambling industry which consists mainly of sports pools and betting companies, lotteries and a handful of land-based casino games.
In fact, by 2018, Nigeria's general gambling market is projected to grow beyond US$60 million. However, this projection is relatively smaller compared to that of gambling-loving South Africa (that generates more than US$1.5 billion of yearly gambling revenues), it is also a remarkable figure taken into consideration that Nigeria only presently has just 3 legally licensed and controlled land-based casinos if put in comparison with the 38 land-based casinos owned by South Africa.
The rate of growth of the Nigerian gambling industry is projected to become bigger than that of Kenya and South Africa, the other two major countries with land-based casinos.
The different of categories of land-based gambling that are legal in Nigeria
While most other form of gambling are illegal in Nigeria, there are just three major gambling categories that are legal –they are land-based, pools and betting as well as lotteries.
 The most famous Land-based Casinos in Nigeria
Despite the fact that Nigeria is a big country, it has just a paltry three government-licensed and controlled land-based casinos. They are mainly located at some of the leading hotels in the country, which are: the casino at the Transcorp Hilton Hotel at Abuja, the casino at the Federal Palace Hotel and Casino, Lagos, as well as the Eko Le Meridien Hotel and Casino, also in Lagos.
Though the Casinos are open to sophisticated foreigners and locals, the three casinos focus mainly to the foreign visitors and business-oriented client. With that said, the casinos are much smaller than the typical land-based casinos in western countries due to the country's restrictions on casino games.
The casino at the Federal Palace Hotel in Nigeria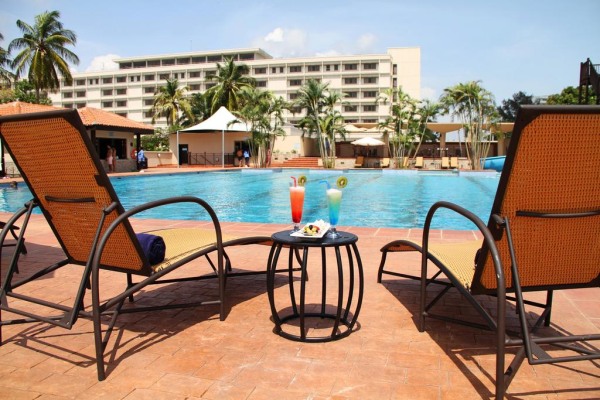 One of Nigeria's most famous casinos is located in the Federal Palace Hotel and Casino, which is located in Victoria Island with close proximity to the Eko Atlantic Islands – a dreamy island being built to transform the economy of Lagos and Nigeria as a whole.
The great casino is appropriately located in the centre of a business area as well as an upscale residential area, which gets its patronage from foreigners as well as well-heeled local residents. In the hotel, there is the perfect blend of entertainment and business. Equipped with more than 150 rooms for fun seekers, the hotel adds the modern, sophisticated and international appeal of the casino as a strategic move to boost its customer base, and this has been able to yield productive results.
The Casino offers a wide range of hotel and casino services
In the midst of all the premium services typically offered by hotels such as a shopping gallery, the outdoor pool, dinner, breakfast, barbecue –the casino makes available the most recent games for casino lovers. Moreover, the casino also has more than 120 gaming slot machines that users can play games on and drink all night.
Games allowed at the land-based casinos in Nigeria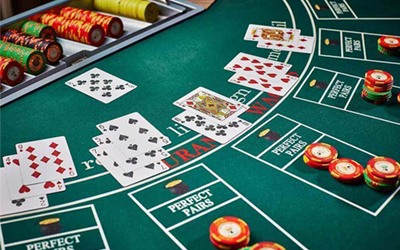 The games that are legally allowed in the country's land-based casinos are games such as Casino Hold'em and Blackjack, Roulette in addition slot machines, in spite of the act of criminal code which forbids probabilistic games. The slots seems like an exception to the rule in terms of licensed land-based casinos in the country.
Nigerian pools and betting
Betting and pools are legal in Nigeria and constantly get lots of players who throng to these venues to try out their luck. Typically, its legality is valid, if it is the only gambling form in its venue. Furthermore, all operators of betting facilities or pools are mandated to use an official totalisator in bet placing plus equally dividing winnings among the actual winners of the pool.
Pool and betting operators in Nigeria are typically mandated to get their operations government-registered to be seen as legal.
Nigerian Lotteries and Lottos
The lottery or lotto in Nigeria is any type of game that is meant for the general public that involves ticket sales or paper that have numbers printed on them. If these numbers are same with any of the numbers drawn in the game, the owner of the number is given a cash or any other prize.
Tickets for the lottery are typically sold by the operator of the lottery directly to the general public for the purpose of raising funds or charity, while anyone caught selling lottery tickets from third party could be jailed for 6 months.
The first online casino Nigeria ever had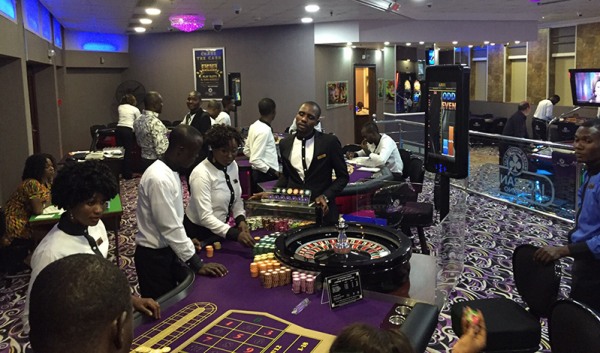 It is legal to run land-based lotteries and gambling establishments in Nigeria. Whereas people are not quite clear about whether they are illegal or not, its first online casino, Naira Games was launched back in 2013.
But after some time, this casino shut down. However, there are a number of online-based sites for gambling in Nigeria, which are entirely sports books, with some of them also having available online casino club games. Moreover, any Nigerian player looking to take part in these casino games online could do this by registering with any available foreign casino which accepts players from Nigeria. In Nigeria, the market is growing steadily at a rate of about 16%.
Large varieties of online games to choose from
The Nigerian online Casino offers large game varieties from several game categories like table games, bingo, poker and slot machines. The range of available games for every casino actually depends on the gaming site which you choose to play with. The largest game category is the slot machine or the slots which is present at almost all the existing casinos – whether large or small.