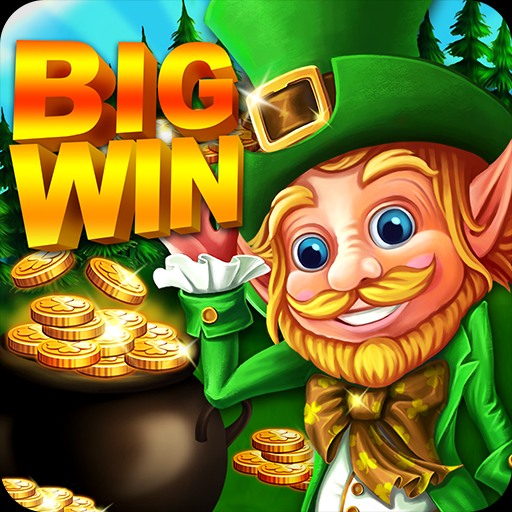 Ireland has got something to offer both its residents and tourists who are gambling enthusiasts, although it might not be the gambling capital in relation to places like Monaco and Vegas. Casinos in Ireland are neither grand nor pompous, they look more like pubs and are always busy with lots of individuals engaging in plenty of gambling rather than drinking.
Online casino Ireland is fast becoming a great deal of business. It is now a common sight to see local casinos in Ireland operating like clubs. You have to be a private member of these casinos to get access to the premises and enjoy other benefits they offer. To become a member is easy as it only requires filling a membership application form and you can enjoy playing your favorite casino games. You will need your ID to register and become a member.
A Comprehensive Guide to land Based Casinos in Ireland
Several people who have visited Ireland in the past find it amusing that there are quite a number of land-based casinos around. Whether you live in Ireland or you are visiting on a vacation, you are free to walk into any of these casinos, register, and enjoy playing your preferred games.
There are several brick-and-mortar casinos that you will find in Ireland, the law doesn't permit domestic online gambling sites. Also, on the other hand, these same Irish gambling laws do not allow physical casinos at the same time. As a result of this, these land-based Irish casinos are situated in a way that they are legal and this is why they are usually designated as private clubs.
You will find all kinds of casinos in Dublin, Dundalk, and other wonderful places in Ireland. However, most of the casinos are located in Dublin. Hence, if you are searching for the best casinos in Ireland, you can start your search from Dublin. The way the casinos in Ireland are designed varies from one casino to the other, and this is why you can do your due diligence to search and find the one that is most suitable for you.
Casinos in Ireland
The Fitzwilliam Casino and Card Club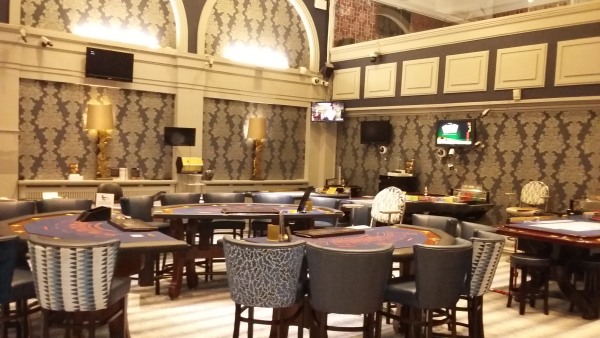 The Fitzwilliam Casino and Card Club is located in Dublin on Clifton Hall, Lower Fitzwilliam street. The Fitzwilliam Casino and Card Club is also referred to as the Home of Live Poker in Dublin. It is opened to guests and members aged 18 and above. If you live in the Emerald Isle or if you are visiting Dublin and you are a gambling fan, then this is one casino you should consider. However, one thing about the Fitzwilliam Casino is that they don't serve alcohol just to keep the aura of the casino being a truly professional gaming center. This can be shocking to tourists who like to enjoy some bottles as they play their favorite games.
Games that you will find at the Fitzwilliam Casino include blackjack, roulette, brag, punto banco, and other progressive jackpot games.
The Sporting Emporium Casino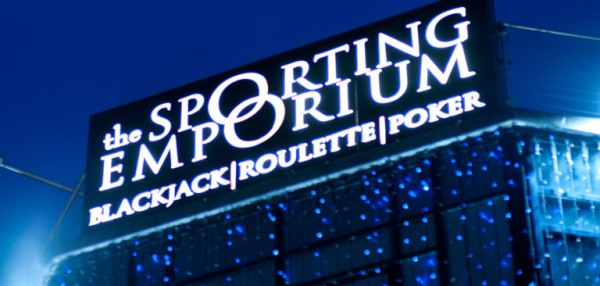 The Sporting Emporium Casino was opened in 2005, it is also located in Dublin along South Anne Street, and widely regarded as the best casino in Dublin. It is the right venue for both modern and classic table games. Poker players will find both tournament play and cash games in Sporting Emporium.
Sporting Emporium Casino is the only casino that offers sic bo, it also offers Punto Banco which is a variant of baccarat. To enjoy the many gaming events at the Sporting Emporium casino, you must be at least 18 years of age and also provide a means of identification such as a driver's license, passport or other government-issued ID.
Ned Kelly's Sportsclub and Club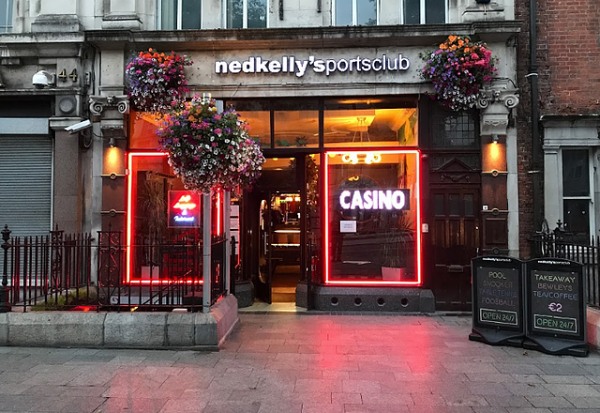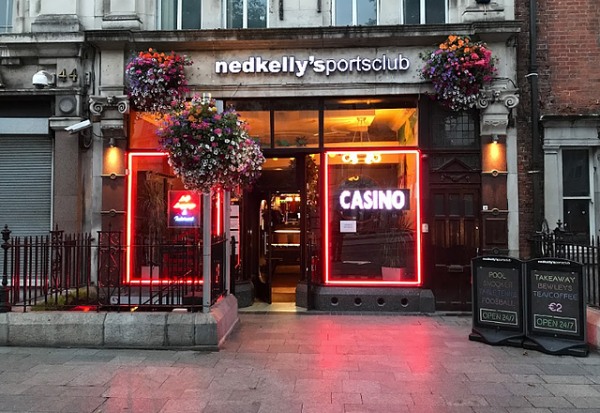 The Ned Kelly's Sportsclub and Casino is located on O'Connell Street Upper, Dublin. This casino is named after the Australian outlaw of Iore, it offers plenty of glamour and glitz so that all its members can have a good time.
Games that can be enjoyed at the Ned Kelly's Sportsclub and Casino include table football, snooker, roulette, pool, and digital slots among others. It is more of a complete entertainment hub aside the fact that it is a casino.
Macau Casino Complex – Cork
Macau casino Complex is located in cork City, it is a great place to grub, play a couple of games, crank the slots, catch the latest marquee sports activities on big screens, and hit the tables. The games that are available in this casino include the usual games such as punto blanco, roulette, blackjack, and three-card poker among others.
Also, there are plenty of slot machines to select from at the Macau Casino. You have to be at least 18 years of age to enjoy these games and all other fun activities that happen at the Macau Casino Complex.
Dr. Quirkey's Good time Emporium
The Dr. Quirkey's Good Time Emporium is good for gamers of all ages with several fun events available. It offers slots, poker, and other real money gambling opportunities for members who are at least 21 years of age.
They also offer video games such as Sega, Konami, Bandai Namco and lots more for for young members. The Dr. Quirkey's Good Time Emporium is a place for family members and friends to have a good time as a group.
Fitzpatrick's Casino Slots and Roulette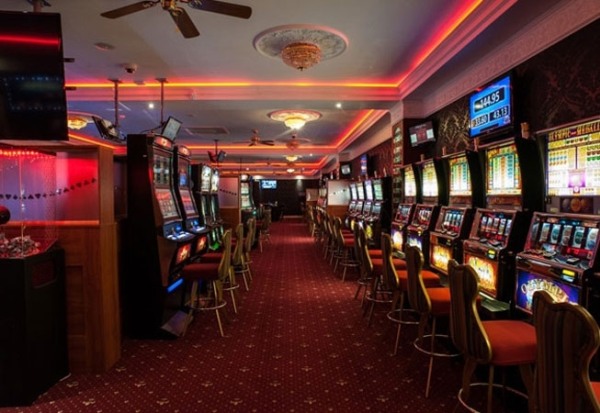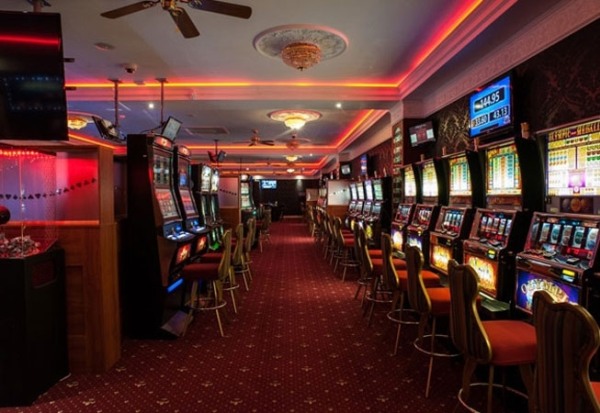 Fitzpatrick's Casinos are located in several locations in Ireland including Dublin, and Limerick. However, the one located in Tallaght County in Dublin is regarded as the best of the bunch. It features monthly and daily prize drawings for members of at least 18 yeas and above. It is more of a specialized gaming center that focuses more on roulettes and slots.
Who Regulates and Licenses Casinos in Ireland?
All land-based Casinos that are located in Southern Ireland are completely licensed and regulated by the Casino Regulation Committee who are responsible for ensuring that all casinos in Ireland are operated in conformity with the industry standards and in compliance with all legal requirements as stipulated by the Irish Government
The rules that guide both the casinos and gaming enthusiasts are such that it ensures transparency, fairness, and are completely random so that they win big while playing a game of their choice.
Ireland casinos offer several games that you can enjoy whether you reside in Ireland or you are visiting Ireland for the first time. The major games you will find in Casinos in Ireland include Slot Machines, 3 card poker games, Roulette games, and Blackjack games among others.
With these games available in Ireland, you can always have something to engage in while you are in Ireland.